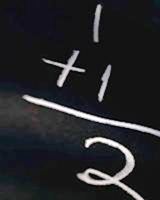 Lexington County Solid Waste Management provides education outreach to schools, community groups and individuals interested in learning about recycling and responsible waste disposal. For information on the programs below or other recycling/solid waste related issues, contact the Recycling Coordinator at (803) 785-3340. 
Facilities Tour
Lexington County Solid Waste Management offers a multi-faceted field trip that can be customized especially for your class, group or family! Offered at the Edmund Landfill, you can see a working recycling/municipal solid waste collection station, compost and mulch grinding facility, oil recycling operation, transfer station and landfill with multiple cells.
Recycling and Solid Waste Education Presentations
What's the difference in a collection station, transfer station and a landfill? What can you recycle in Lexington County and how should you prepare your recyclables? The Lexington County Recycling Coordinator explains this and more in presentations designed especially for your group. Especially good for schools, civic groups and neighborhood associations. 
Recycling and Solid Waste Education Booths
Lexington County Solid Waste Management can assist with your special events, including school science/career days, festivals and/or community fairs. We can provide an informational table with recycled-content giveaways, help you set up recycling at your event, coordinate "trash to treasure" art projects and much more. 
Green Steps Environmental Education
Green Steps is an environmental education initiative that encourages individual schools to take steps toward becoming more environmentally responsible. Each year, participating schools work on projects in three categories (1) Conserve, (2) Protect and (3) Restore. Schools that successfully complete two projects in each category for more than one year are recognized as "certified" Green Steps Schools.  Mentors from the public and private sectors offer guidance and resources in planning, executing and evaluating the success of school projects. Lexington County Solid Waste Management is a Green Steps partner and provides assistance for participating schools.  For additional information, please go to the Green Steps website or contact Jane Hiller, Education Director, Sonoco Recycling at jane.hiller@sonoco.com.
Congratulations to the 2018-2019 Green Steps Schools in   Lexington County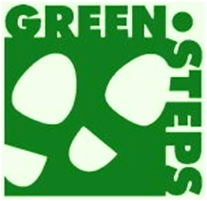 Leaphart Elementary School
   Meadow Glen Elementary School
   Pleasant Hill Elementary School
   Irmo Middle School
   Meadow Glen Middle School
   White Knoll High School
   REACH Home School
Midlands Green Business Program
Lexington County's departments of Solid Waste Management and Public Works work with the City of Columbia, Richland County's Division of Solid Waste and Recycling and Keep the Midlands Beautiful to manage the Midlands Green Business Program. The program is designed to encourage businesses to decrease their environmental impact. Lexington County businesses that are making an effort to preserve South Carolina's natural resources via waste reduction, recycling, being energy efficient, conserving water, and enhancing air quality, are recognized for their efforts. For more information on the Lexington County Green Business Certification Program, please visit the Green Business webpage.